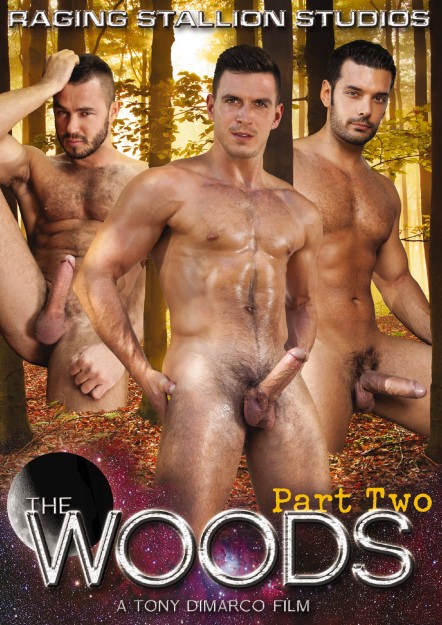 Video Description:
Paddy O'Brian
takes up residence in one of the room-sized tents on the North side of TheWoods. The sleeves are torn out of his red plaid shirt, which is the only thing he's wearing.Paddy reclines on a pillow, legs spread, playing with himself. His cylinder of flesh is as thickas his wrist, and it serves as a beacon. Fellow camper
Marcus Ruhl
invites himself in,reclines alongside Paddy and helps himself to a mouthful of cock. Paddy watches intently asMarcus feeds, flexing his hips to set a pace that makes his balls boil. Marcus gurgles andslurps contentedly. These studs are working each other so hard they build up a sweat. WhenMarcus stands to shuck his shorts, his muscled arms, quarter-sized nipples and heavy uncut cock loom into view. Paddy nods approval and Marcus lowers his meaty buttocks onto thewaiting beer can that is Paddy's cock. Paddy grabs both buns and Marcus groans out inpleasure and pain as he accommodates the entry. Paddy gives Marcus a moment, thenpounds him in every which way. Paddy's enormous cock tests Marcus's endurance to itslimits until there's no alternative but to spray the tent with their spooge.
You Might Also Like These Scenes...