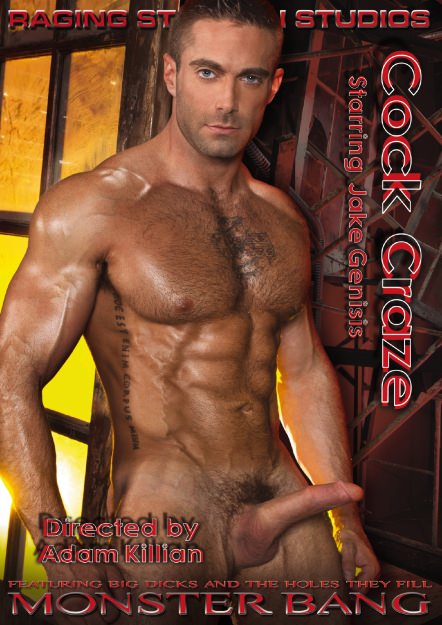 Video Description:
Trenton Ducati
's head is being ground into the dirt. His deep need for huge cock has him yelling, 'Eat my ass out!' Surrounded by darkness, Trenton is illuminated by a narrow beam of light. A shadowy figure has its head in his butt. Details come into focus: a hairy chest, a tattered wifebeater, massive shoulders. The face of Exclusive
Jake Genesis
comes into view. Now he's drilling Trenton's ass with a finger. Trenton's need is a driving force; his cock is as hard as the concrete crumbling around him. The saliva dripping from Jake's jaws tells a tale as he slams his cock like a projectile into Trenton, prostrate on the floor, screaming 'Fuck me!' The light is brighter now, and the globes of Trenton's ass rivet your attention. The pounding is relentless. Jake tears off his shredded shirt; the ink on his flanks spells out memento vivere – "Remember to live!" Maybe that's Jake's cue to change things up, because it seems that he is overcome with the need to be filled. He sucks Trenton's cock, a curving horn of plenty, and now the dynamic has changed with Jake on the receiving end of Trento's monster, and Trenton takes control colliding into the crazed Jake. It doesn't take long before the two are covered with cum.
You Might Also Like These Scenes...